IQRA Uloom ul Quran Education is offering you 3 Days of Free Trial Classes. Join the session NOW and start your FREE Trial Classes!
Welcome to IQRA Uloom ul Quran Education
IQRA Uloom ul Quran Education was established in 2017. IQRA Uloom ul Quran Education was launched to provide Arabic and Quran education through an interactive online environment. Reading Arabic and reciting the Quran correctly is a difficult task in itself. The aim is to allow students to understand the language and master it. Yet excellence can only be achieved through regular exercise that leads to an active lifestyle. IQRA Uloom ul Quran Education experiences high-quality instructors, who offer this education through personalized, one-on-one sessions that are suitable for the whole family. These include some of the best Qur'an classes for children.
FREE TRIAL CLASSES
IQRA Uloom ul Quran Education provides you first three days free trial classes. We provide you FREE of Cost Session for 3 days. So join us NOW and let's start the session.
IQRA Uloom ul Quran Education is offering several Quran courses. These courses include Quran Recitation to Quran Learning with Tajwid and Qaida (Rules of Reading Quran).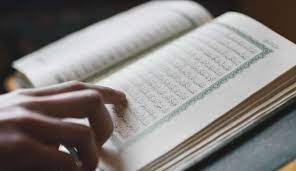 Quran Reading
With beginner to advanced levels, these classes focus on reading the Quran
Quran Memorization
Teacher works directly with students to memorize a portion of the Quran or its entirety.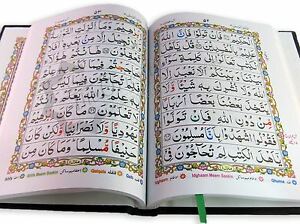 Tajweed Classes
Learn the Quran online with great attention to the Taweed, the syllabus is designed around the proper pronunciation and recitation of the Quran.
Mode of Teaching:
We have a dynamic plan. We use practical teaching methods so that students can learn quickly and efficiently. We understand that students' learning speeds vary. Some learners learn fast and some learn slowly. So our tutors teach according to the student's learning speed. We teach with student-teacher interaction. The Quran is the correct language and contains the secret of this world and the hereafter. We warmly welcome Muslims in general and Muslims in the West, in particular, to take the first step in doing this good work of learning the Quran (Allah's Book). 
Register yourself or your child what you are looking for, and look forward to hearing from our representative.
After our representative respond, ask him, what do you want to ask? And schedule your class.
On your class day, stay online at scheduled time and have video sessions with your teacher.
Start Reading and Learning the Quran online today with Qualified Teachers
IQRA Uloom ul Quran Education is one of the best and most trusted resources, where people can learn the Quran and practice more with qualified teachers.
IQRA Uloom ul Quran Education knows the importance of the Holy Quran, and we also know how important it is for Muslims to learn and practice the Quran with the help of our learning Quran online.
We offer the system of Skype Quran Classes.
We also have separate Online Quran Classes for Kids.
With our online platform, people will be able to Learn Quran Word By Word.
We made Online Quran Learning easier and more effective for the people in the world.
We offer people to give their best in a manner to Learn to Read Quran with proper tajwid methods.
OUR Vision:
IQRA Uloom ul Quran Education is mainly developed as an international Quran reading online academy, which agenda is to deliver the best guidance in reading the Quran with the proper Quran rules. IQRA Uloom ul Quran Education Institute of the Quran reading online will provide you with different courses and levels for all the Muslims living in the world. We have no age or gender restrictions. Our goal is to extend the facilities of the original teaching of the Qur'an to our people who still cannot find a permanent home tutor for themselves. Therefore, with the help of our ability to read the Qur'an, people can learn and understand the knowledge of the Qur'an that Allah has sent us for our benefit.